All I want for Valentines is Christian Grey From Fifty Shades of Grey!
Love is in the air people or at least that's what Hallmark and all the other high street retailers are telling us! My more cynical side doesn't really believe in the whole Valentines thing, I mean are we all that sheepish and impressionable that were going to run frantically to the shops two days before Valentines to get our loved one's a gift, all in the name of clever marketing? I'll answer that, YES WE ALL ARE!  So ladies and gentlemen here is a list of my Valentines gift ideas for Valentines day. If you're strapped for cash or you don't see anything that tickles your fancy I suggest you write your loved one a good auld Valentines poem like this, "Roses are red, Violets are blue, Fire is hot, And so are you!".  That ought to work.
So I have done a Valentines wish list, now bear in mind people this is a WISH LIST!. Yes it would be nice to be surprised with a brand new Mulberry Bag and yes it would be nice to get a Jo Malone candle but what I want more than anything else, money can't buy… I want Christian Grey aka Jamie Dornan!!!!!!! Naaaaaaah, what I really want is to spend a nice chilled out night with my boyfriend, drinking wine, eating boxes of chocolate and watching rom-com's much to his dismay .That is my idea of a perfect Valentines night, a low key chilled out evening with the one who matters most.
So before we all get carried away with fretting and worrying about getting the perfect gift STOP and remember its not all about the material things and appreciate the fact that there's a 99% chance of you getting lucky that night!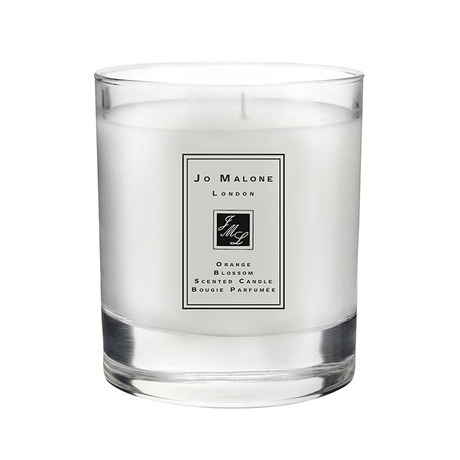 Jo Malone Orange Blossom Home Candle
Available at: Brown Thomas & http://www.jomalone.com/
"A shimmering garden oasis. Clementine flower sparkles over a heart of orange blossom and water lily, with warm undertones of orris and balsamic vetiver"
I absolutely love Jo Malone products, everything smells divine. There is something so chic and sophisticated about her range and she has got it just right from brand perspective. We started from the bottom with our Britney fantasy and JLO glow and now we're here  at Jo Malone!
Paul Costelloe Living Animal Print Candle Tumbler – 5 Pack
Available at: Dunnes
€25.00
Ok I am actually obsessed with buying candles, my idea of a perfect present is a nice candle. These little Paul costello candles are so cute and they smell gorgeous.  They come in five different scents and my favourite is the Lime, Blossom and Amber.
Pomegranate Noir
Cedarwood and Wild Honey
Bergamot, Dewberry and Honey
Lime, Blossom and Amber
Cashmere Noir
AUBADE
My Crazy Collection Baby Buns Bra
Available at: Brown Thomas
€96.00
MAISON LEJABY ELIXIR
Attrape-Coeur Tanga
Available at: Brown Thomas
€39.00
Available at: Pennys
Available at: Pennys
Available at: Pennys
Available at: Pennys
MULBERRY
Bayswater Leather Bag
Available at: Brown Thomas
€1230.00
This handbag is the DREAM, this is the handbag that you would pass on to your daughter and your daughter would then pass it on to your grand daughter. Such an exquisite, stylish piece that epitomizes the true meaning of a classic staple.
KENZO
Paris Pouch
Available at: Brown Thomas
€165.00
Available at: Brown Thomas
Such a funky little number , this is the perfect shade of pink that would go with everything. It's an investment piece that will last through the decades.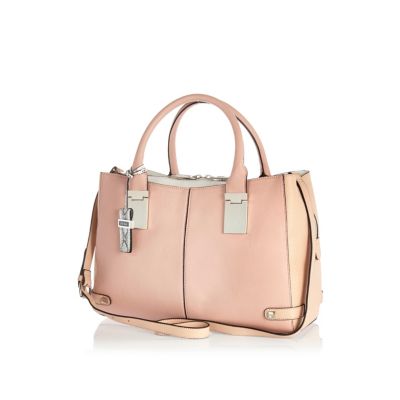 PINK CONTRAST TOTE BAG
Available at: River Island
£45.00/  €60
This very reasonable River Island number is really pretty and elegant, perfect for every girls handbag collection.
Available at: Amazon
My friend from work just ordered this book, it takes you on a 3000 year journey on the history of fashion. I need this in my life because I love fashion and I love history, plus I think this would be a lovely present and most girls would really appreciate it!
'From the thorn bush comes forth the rose' Old Jewish Proverb. There is nothing more romantic  then a handsome man standing there waiting to give you a bunch of roses,
Moet & Chandon NV Rose
Available at: Most Off licences
€59.99
Some pink champagne darling
Mateus Rose
Available at: Tesco
€11.29
In the words of my good friend Laura from Yorkshire "A bottle of Rose and a nice Curry"
A bucket of ice-cream please!
Cinema Tickets to see Fifty Shades of Grey!
Best wishes Nelly Says x x